The Norwegian we did reach beyond 6000 meters-Expedition 2002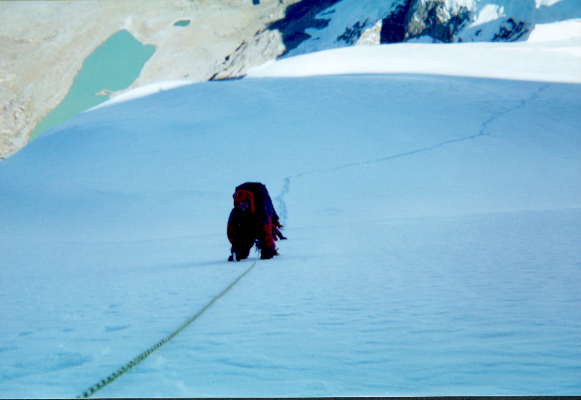 August 1: We (all four of us, Ola, Kjetil, Esben and Rolf) return after having reached to about 6050 meters above sea level on Nevado Copa. Conditions were unfavourable, as we were the first expedition in one week, and we had to make our way in deep snow. This was a completely unsupported expedition. Allthough the summit was not visited, we are happy about our achievement. Some pictures are available.
August 4: Esben and Ola have reached the summit of Chopicalqui (6356 moh.) after a very alpine ascent. The whole trip took them 36 hours from Huaraz and back.
Unfortunately, the expedition did not even reach basecamp of Ausangate, our primary goal. Normally very dry mountains were covered by deep snow that made the horses that carried our gear walk to their bellows in snow, which forced us to turn. Read more in the trip report.
Expedition Members
| Ola Lesteberg | Kjetil Kjernsmo |
| --- | --- |
| | |
Links
Outfitting partner